Construction Defect and Design Deficiency
Bison's construction defect and design deficiency services include: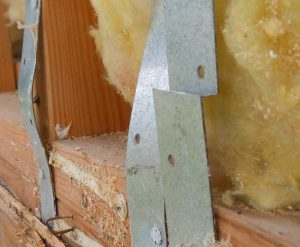 Claims Evaluation and Quantification
Damages Analysis and Quantification
Construction Productivity Loss
Damage Evaluations
Standard of Care for Construction Professionals
Arbitration and Mediation Support
Consulting and Testifying Experts
Expert Witness Testimony
In every case, Bison assembles a team of construction claims consultants, delays and disruptions experts, defect evaluation experts and litigation experts to ensure the best outcome for our clients.
See also: Natural Gas & Propane Explosions, Mechanical Failure Evaluations And Investigation
---
The Advantage of Construction Experience
To facilitate the resolution of a construction dispute, clear, concise and objective information is needed. Years of experience has prepared us to investigate and analyze complex construction problems. Our knowledgeable and skilled consulting and testifying experts analyze individual dispute solutions and provide the objective and technical assessment needed to reach a resolution.  From mediation, arbitration, and litigation consulting to providing expert testimony, we have the services to support your case in every phase of the dispute resolution process.
---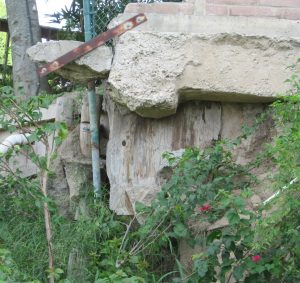 Expert Construction Dispute Investigation
Bison Engineering's long history in forensic engineering is a proven advantage in the scrutiny of accident reports, construction progress photographs, and incident photographs. This aids to determine the performance or under-performance of inferior materials. Our experts' knowledge of construction contracts and our familiarity with standards and material specifications enable Bison's defect evaluation experts, construction disputes experts, and claims consultants to thoroughly and quickly get to the heart of the dispute. We examine structures, materials, systems, designs, installation sequencing and practices to uncover the cause of a problem and determine accountability. Our experts investigate problems and advise our clients of the cause, solution and estimated costs associated with the corrective actions.
---
Construction Litigation Expert – Litigation Support Services
Bison construction litigation experts serve our clients in numerous ways by analyzing and gaining a complete understanding of each issue, as well as providing assistance in maneuvering through the litigation process and presenting unbiased scientific expert testimony. Our experienced consulting and testifying experts analyze each dispute situation and provide the objective and technical assessments needed to reach a resolution.
From mediation, arbitration and litigation consulting to expert testimony, Bison litigation experts condense the relevant facts of the claim and present them with clarity to both counsel and jury.
Construction Litigation Support Services
Discovery Support
Quantification of Damages
Schedule Delays & Disruptions
Standards of Care
Productivity Impacts
Construction Defect Analysis
Demonstrative Evidence
Litigation, Arbitration and Mediation Support
Consulting and Testifying Experts
Bison clients depend on our support through all phases of the litigation process including pre-filing, discovery and dispute resolution in every forum from construction mediation and arbitration to trial. We have the forensic experience and services to support you in all phases of the dispute resolution process, call us now.